TU VERANO PORTADA WEB
Aprovecha tu verano con cursos en vivo, aprende y diviertete con la Programación y la Inteligencia Artificia
APRENDER ROBÓTICA NUNCA HABÍA SIDO TAN ENTRETENIDO
APRENDER ROBÓTICA NUNCA HABÍA SIDO TAN ENTRETENIDO
ÚNETE A NUESTRA COMUNIDAD, ¡ROBOTÍZATE!
ÚNETE A NUESTRA COMUNIDAD

ÚNETE A NUESTRA COMUNIDAD, ¡ROBOTÍZATE!
kits de Evive
Constrúyete tu futuro, Kits Robótica, Programación, Electrónica y más
INNOVATION SEEDBACK GET ROBOT!
Learn by Playing in Our Community. Sign up and connect with the Seedbed of Innovation community.
Share your experiences, your projects and your challenges with everyone! Interact! Connect! Invite your friends Create teams! Win prizes!
LIVE THE INNOVATION SEEDS EXPERIENCE
The objective of the Innovation Seedbed is to introduce children and young people to the world of technology, robotics and innovation with the methodological proposal Learning by Doing & Playing, enhancing personal values ​​and capacities such as creativity, analytical capacity, discipline, concentration, problem solving and teamwork.
In Semillero de Innovación we form under the concept of education "CTS+i" Science, Technology, Society + Innovation , with the purpose of promoting strategies integral formation for the process of scientific-technological education, integrating the personal and social development, a mindset in favor of innovationwith the purpose of "Educate to Innovate".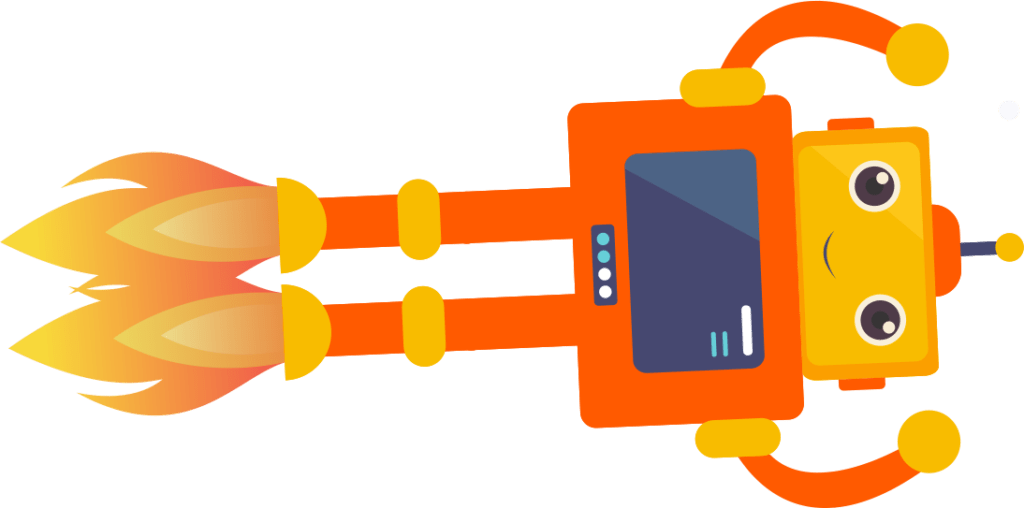 ONLINE COURSES "LEARN AT YOUR RATE"
Learn in the most entertaining way with our courses, accompanied by different challenges and different levels, where we will teach you the techniques and concepts necessary for you to develop and bring your innovative projects to life.
You will be able to access our courses whenever you want and pause the videos as many times as you need, you will also have our community where you can clear up doubts with other students and teachers
Learn by Doing & Playing and live a unique experience, accumulate PinkPowersharing your experiences, projects, solving challenges, participating in our courses and events. Level up, reach achievements, and get rewards and prizes by redeeming your Pinkpowers.
Earn Pinkpowersas you complete courses, solve challenges, share your experiences, projects, and interact with the community.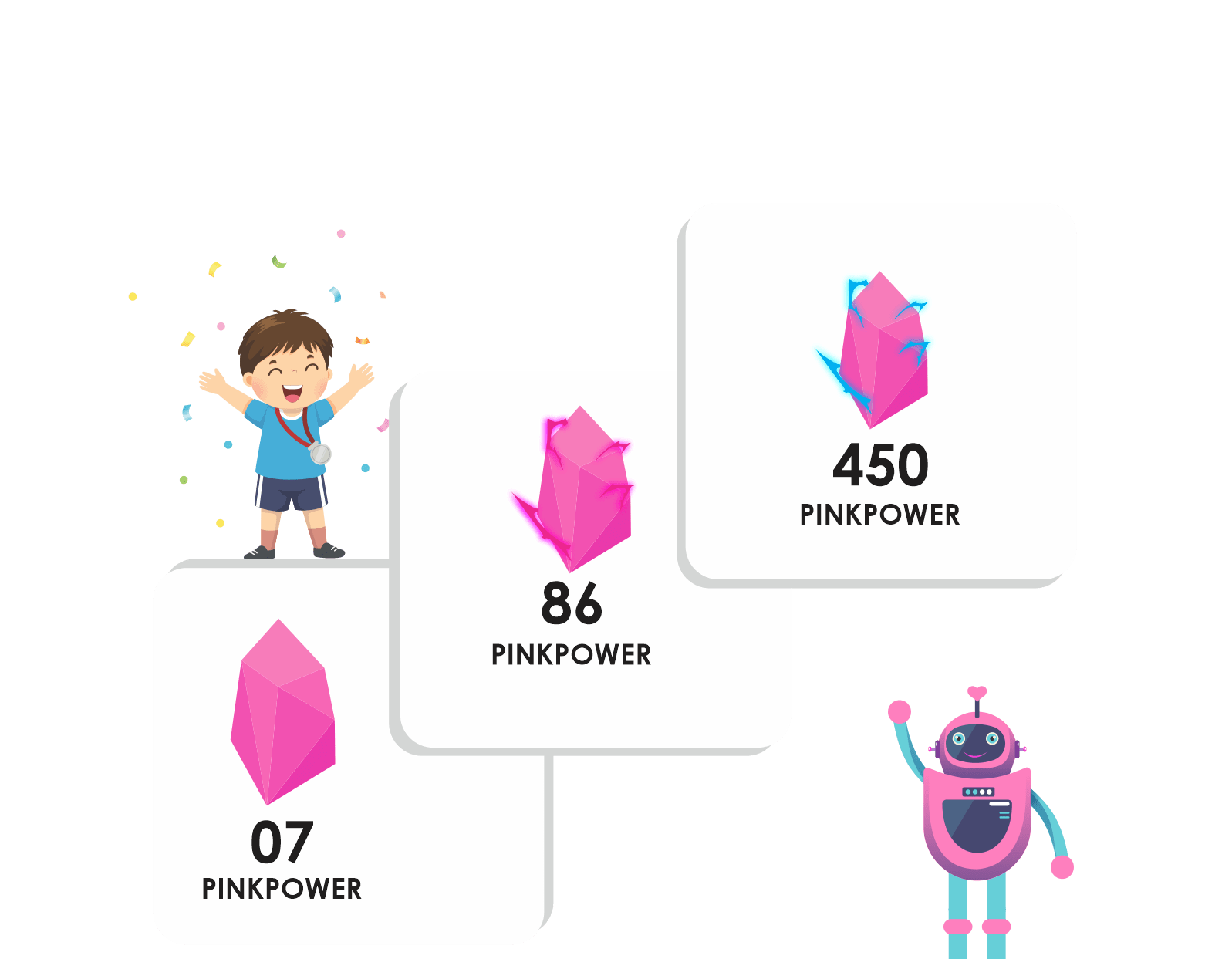 Participate and raise your level by accumulating PinkPowers. Share your badges and achievements on your user profile.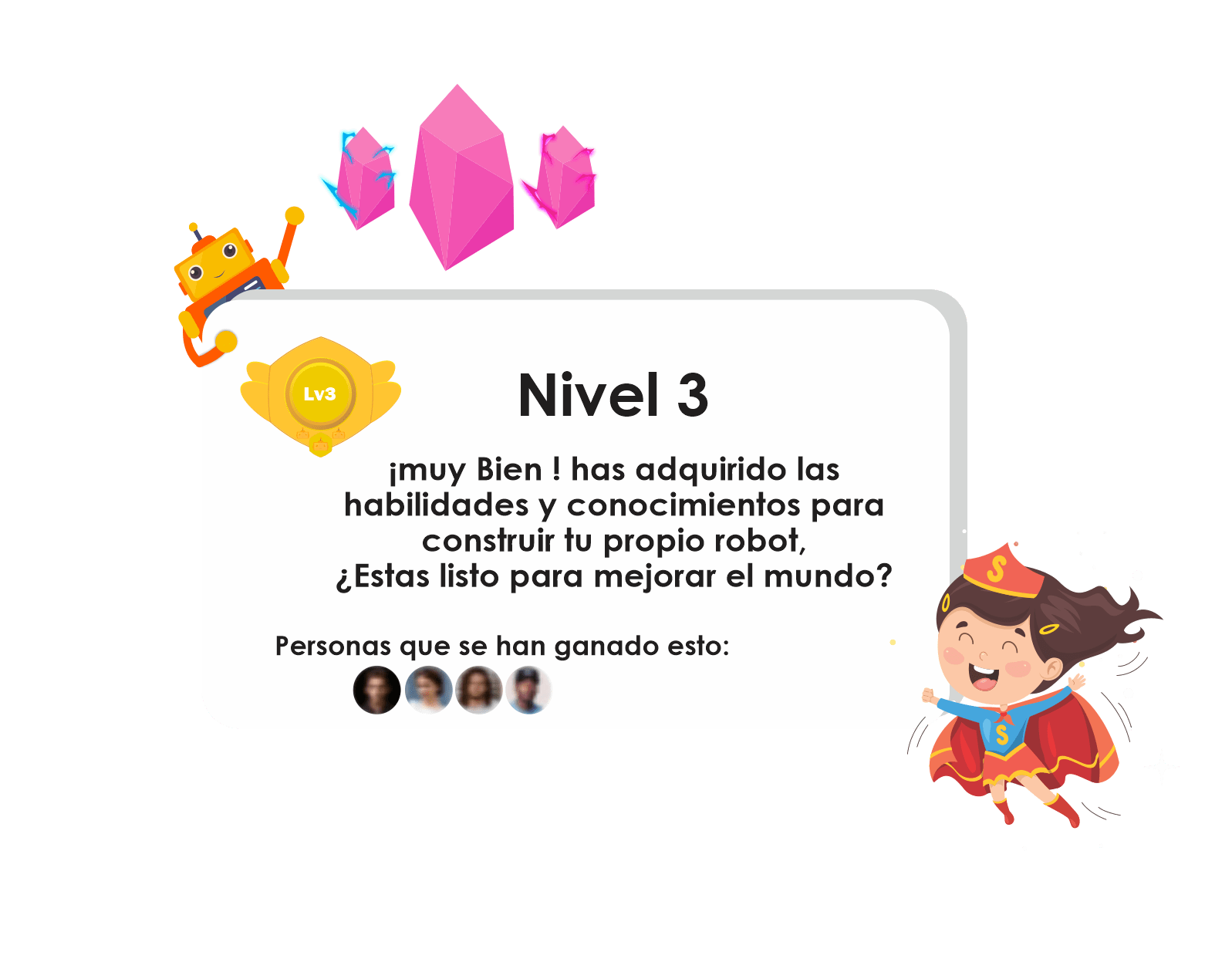 By completing the challenges and achieving achievements, you get rewards and prizes. Redeem your Pinkpowers foradditional content, discount on courses and shop, gifts and many more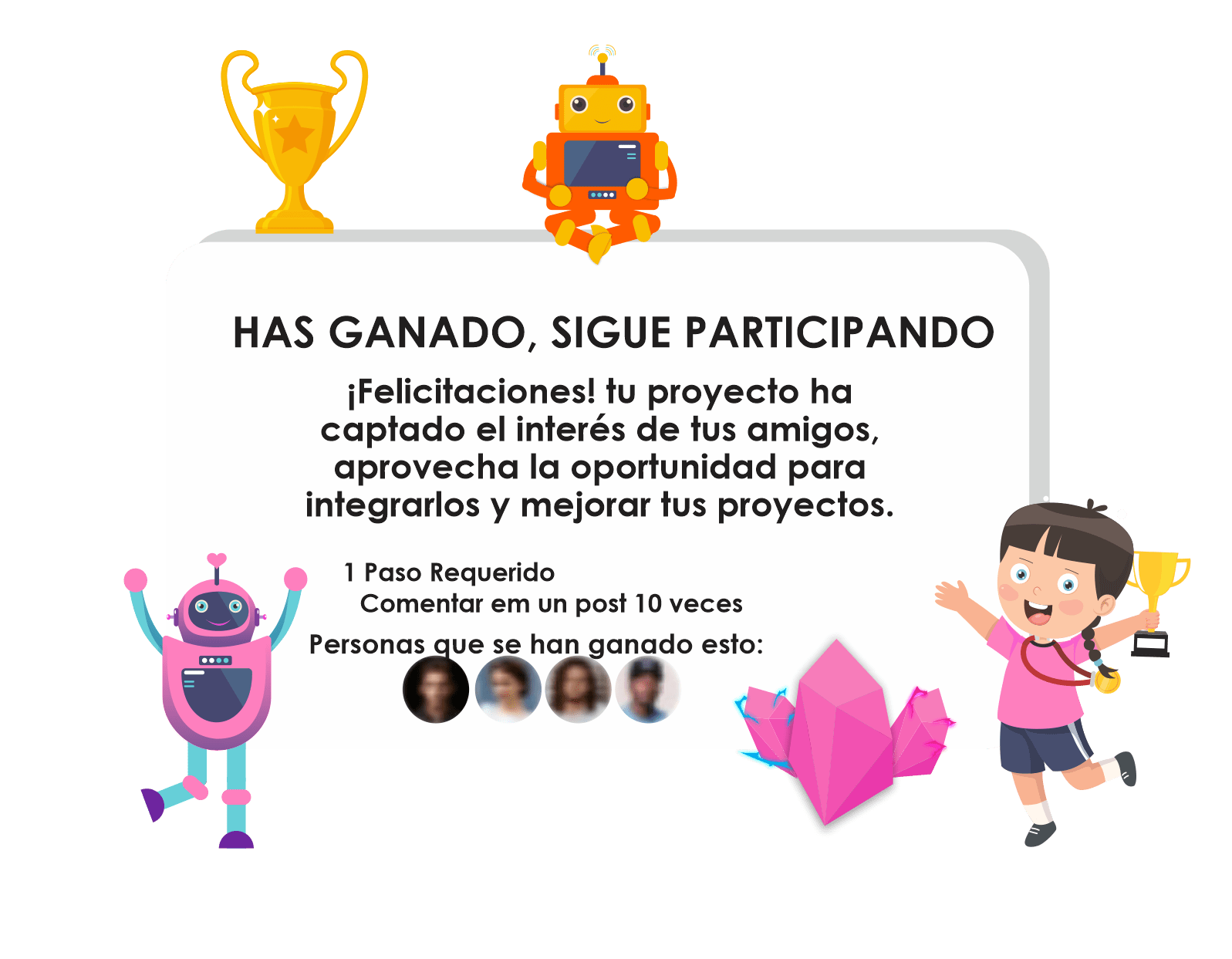 We have different Kits and Components of Technology and Robotics so that you can learn by making, building and creating different projects, robots, programming and giving life to your projects, we have educational tools to motivate yourself in the world of technology and programming for boys, girls and young people from 4 years!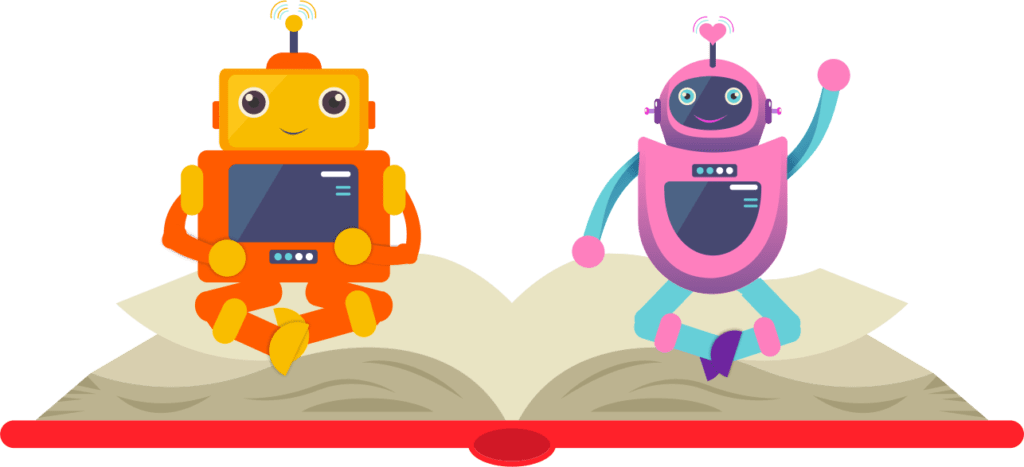 The Innovation Seedbed, through its Learning by Doing & Playing methodologies and the Science, Technology, Society and Innovation (CTS + i) approach allows introducing and encouraging students and teachers to the world of robotics, programming and technology.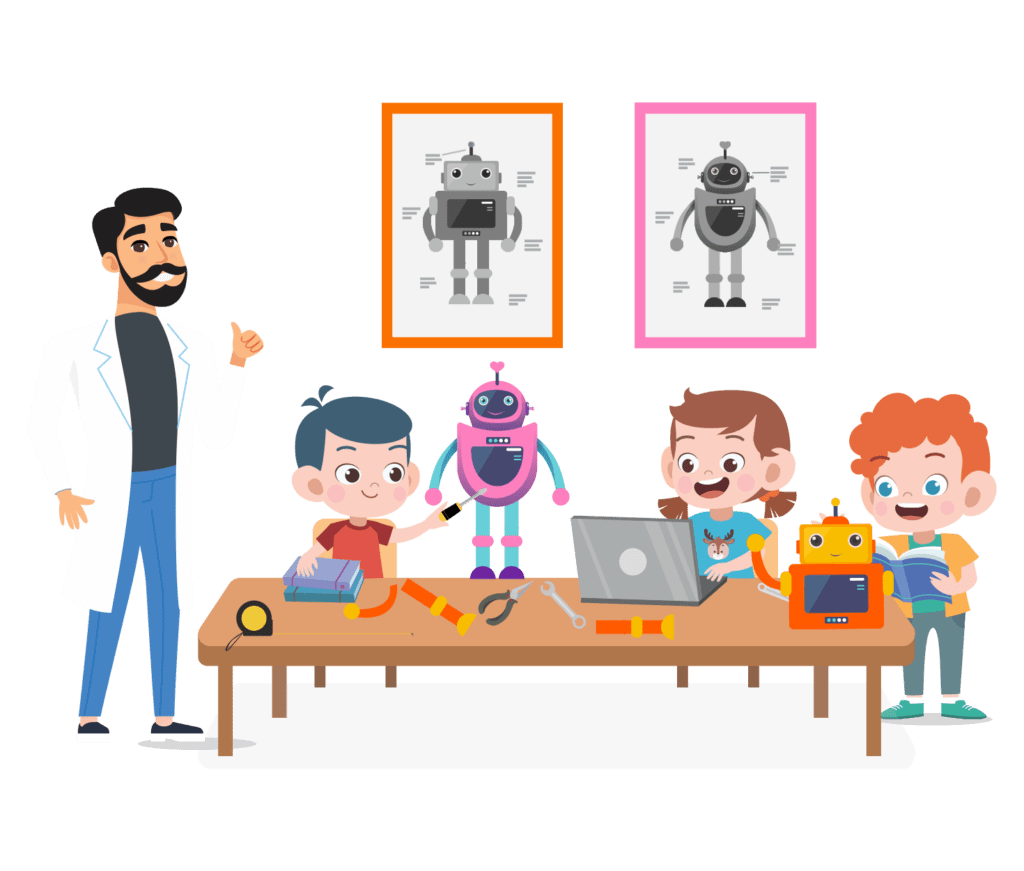 ACADEMIES OF ROBOTICS & TECHNOLOGY
Robotics and Technology courses aimed at girls, boys and young people from first grade to fourth grade. The courses are divided into levels according to the age of the students, offering in each course a specific program focused on adequately developing the skills and knowledge in the fields of robotics, technologies, science and social skills.
TECHNOLOGY APPLIED TO THE CLASSROOM
Integrateinnovative methodologies in the classroom to generate digital skills, training and educating teachers in technological educational tools that serve as a means to reinforce the contents of the programs proposed by the Schools.. Our online training platform allows us to work in a didactic way with practical activities that can be carried out within the classroom of any subject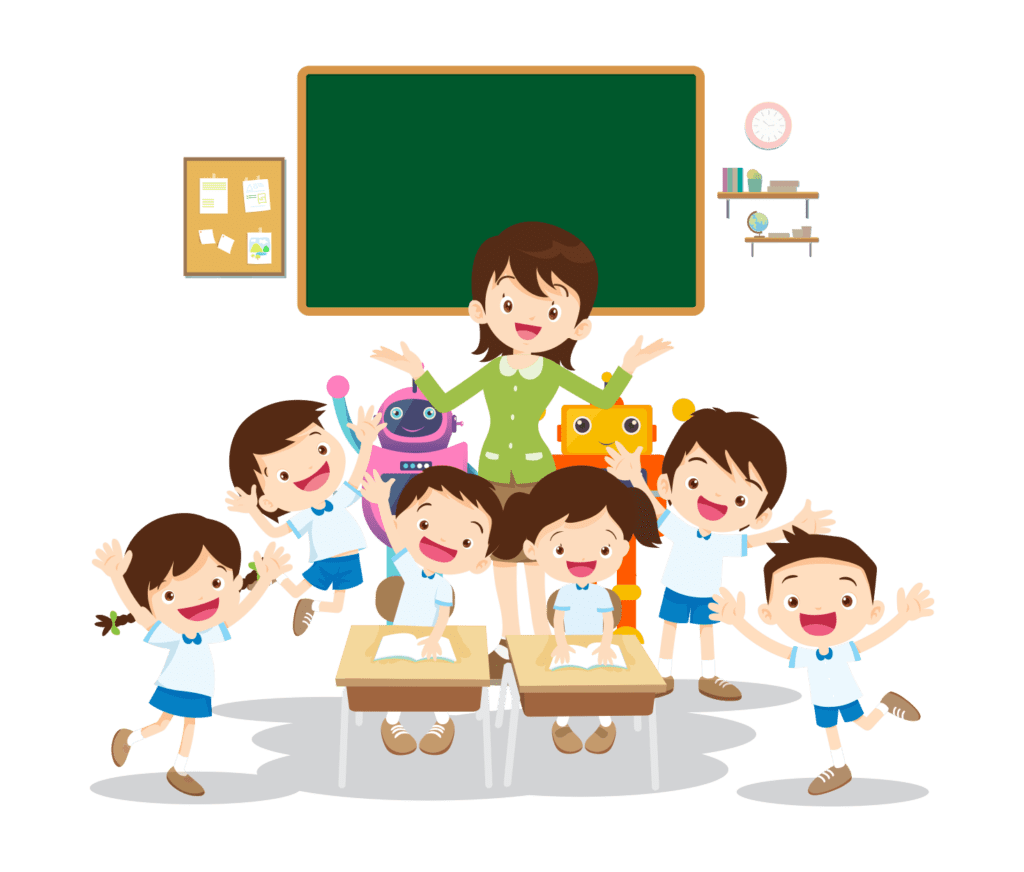 BOYS, GIRLS, YOUNG PEOPLE
PARENT AND STUDENT TESTIMONIALS
Our participants are happy with the Semillero de Innovación Come and participate in our activities, courses, workshops, events, academies and more, we have a large staff of professionals who are experts in technology and education.
Here you will learn in a fun and playful way
Since I understood the use of technology thanks to the Semillero de Innovación, I managed to take a different point of view of the world around us, I have realized that technology is everywhere, it has allowed me to give life to my ideas and develop my projects with my own hands.
With the Innovation Seedbed, my son has managed to learn and do things that in my life I imagined, I never thought that my son would be able to do and build the projects.
My son has Asperger's disease, therefore, for him it is like a therapy, external to his therapy that does not have that kind of help, so here the help is teamwork, sharing. For him it is like a resounding change, that his crazy ideas make some sense, that is, the part that is most developed, that they have functionality for them, like a connection.
Address: Chile, Antofagasta
Customer contact email: contacto@semillerodeinnovacion.com
Email technical support: soporte@semillerodeinnovacion.com
Telf: +56 9 9298 8073
WE WAIT FOR YOUR CONSULTATION: